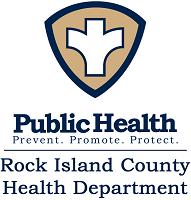 Information from the Illinois Department of Public Health
COVID-19 (novel Coronavirus outbreak) 
What is going on?
Chinese authorities identified a novel (new) coronavirus (COVID-19) associated with a pneumonia outbreak in Wuhan City, Hubei Province, China on January 7th, 2020.  The World Health Organization became aware prior to several cases of pneumonia on Dec 31st 2019 that did not match other viruses.   There is currently no vaccine to protect against the COVID-19, however, washing hands with soap and  water for at least 20 seconds, avoiding touching eyes, nose and mouth with unwashed hands and avoiding close contact with sick individuals are key to protecting yourself.
How is this affecting Illinois?
A hospitalized patient in Chicago, Illinois was found to have a confirmed case of COVID-19.  A second person has been confirmed with the virus in Chicago.  It is the spouse of the first case.  Both have now been discharged from the hospital.  The Illinois Department of Public Health states that risk to the general public remains low at this time.  COVID-19 illness can include mild to severe respiratory illness and symptoms of fever, cough, and shortness of breath which may appear 2-14 days after exposure.
When should I seek care?
If within the past 2 weeks you have been in China or been exposed to someone with COVID-19, call ahead to your doctor to inform them of the situation and allow the doctor's office to take steps to prepare and become informed of your symptoms.  If you were in China and are experiencing illness within 14 days after you left China, seek medical care immediately by calling ahead to make arrangements with your doctor's office or emergency room to allow time for them to make arrangements to prevent the spread of illness.   Avoid contact with others, do not travel, sneeze into a tissue or sleeve, not into your hands, wear a mask and wash hands frequently for at least 20 seconds, use an alcohol- based sanitizer if soap and water are not available.
Rock Island County does NOT have any reported cases of the Wuhan (Corona) Virus at this time.
The Illinois Department of Public Health (IDPH) in coordination with the Illinois Poison Control Center have launched the Illinois COVID-19 Hotline and email address to answer questions clinicians and the general public may have regarding  COVID-19.
Illinoisans can dial 1-800-889-3931 twenty-four hours a day, seven days a week or email DPH.SICK@ILLINOIS.GOV to get their questions answered.
2019-ncov-factsheet -What You Need to Know
2019-nCoV Frequently Asked Questions
Other important news from the WIC office:  WIC is not affected by recent Federal public benefit policy.  Click here for more information:  WICpublicchargeFAQ013120
About the Rock Island County Health Department
The mission of the Rock Island County Health Department is to prevent disease, promote wellness, and protect public health. To learn more visit or call us at 309-793-1955.